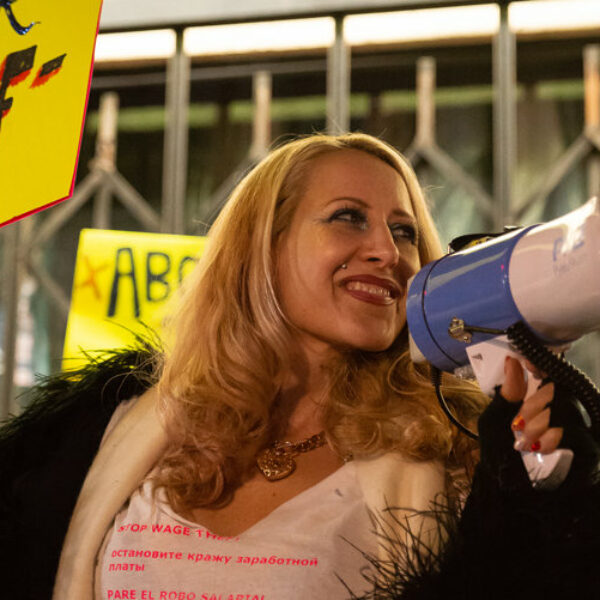 Being naked on the page can be a kind of performance, but Antonia Crane doesn't settle for what's showy. She digs deep into the mysteries of the human heart, then deeper still, with the kind of honesty I find inspiring.
I've never seen her on stage, but if she's half as gifted a stripper as she is a writer, I bet she sets the house on fire.
~ Sy Safransky, Founding Editor, The Sun
Antonia Crane's writing is bold and beautiful and glimmering with light.
~ Cheryl Strayed
Smart, courageous, quick and seductive
-like Marguerite Duras on Meth.
~ Moby
Antonia Crane is an author, activist, sex worker and PhD candidate at USC. She founded Strippers United, a labor organization for strippers to organize their workplaces and fight for better, safer worker conditions. Her memoir, Spent (Rare Bird/Barnacle Books, 2014), was published in France (2021) to rave reviews in France and Belgium. She's written for: The New York Times, The Believer, The Toast, Playboy, Los Angeleno, Cosmopolitan, Salon.com, The Huffington Post, DAME, PULP, The Los Angeles Review, Quartz: The Atlantic Media, Bustle, and lots of other places. PRISM International magazine named Crane the grand prize winner of their 2019 creative nonfiction contest. Crane was part of the successful movement to unionize strippers in 1996 in San Francisco at The Lusty Lady peepshow, which became SEIU Local 790: The Exotic Dancer's Alliance. The Lusty Lady Union eventually became the only strippers' union collective to date in the U.S.A. Crane was awarded the Outstanding Community Service & Activism award from Antioch University Alumni Association in 2018, and continues to champion the rights of sex workers.
Awards
Alumni Award for Exemplary Community Service and Activism, Antioch University, 2018
Grand Prize Winner in Creative Nonfiction, PRISM International Magazine, 2019
The Moth Slam Winner, New Orleans, for "Love Hurts," 2015
The Moth Slam Winner, Los Angeles, for "Going Home," 2014
The Moth GrandSlam XXIII Finalist for "Ignorance is Bliss," 2014